30.08.2019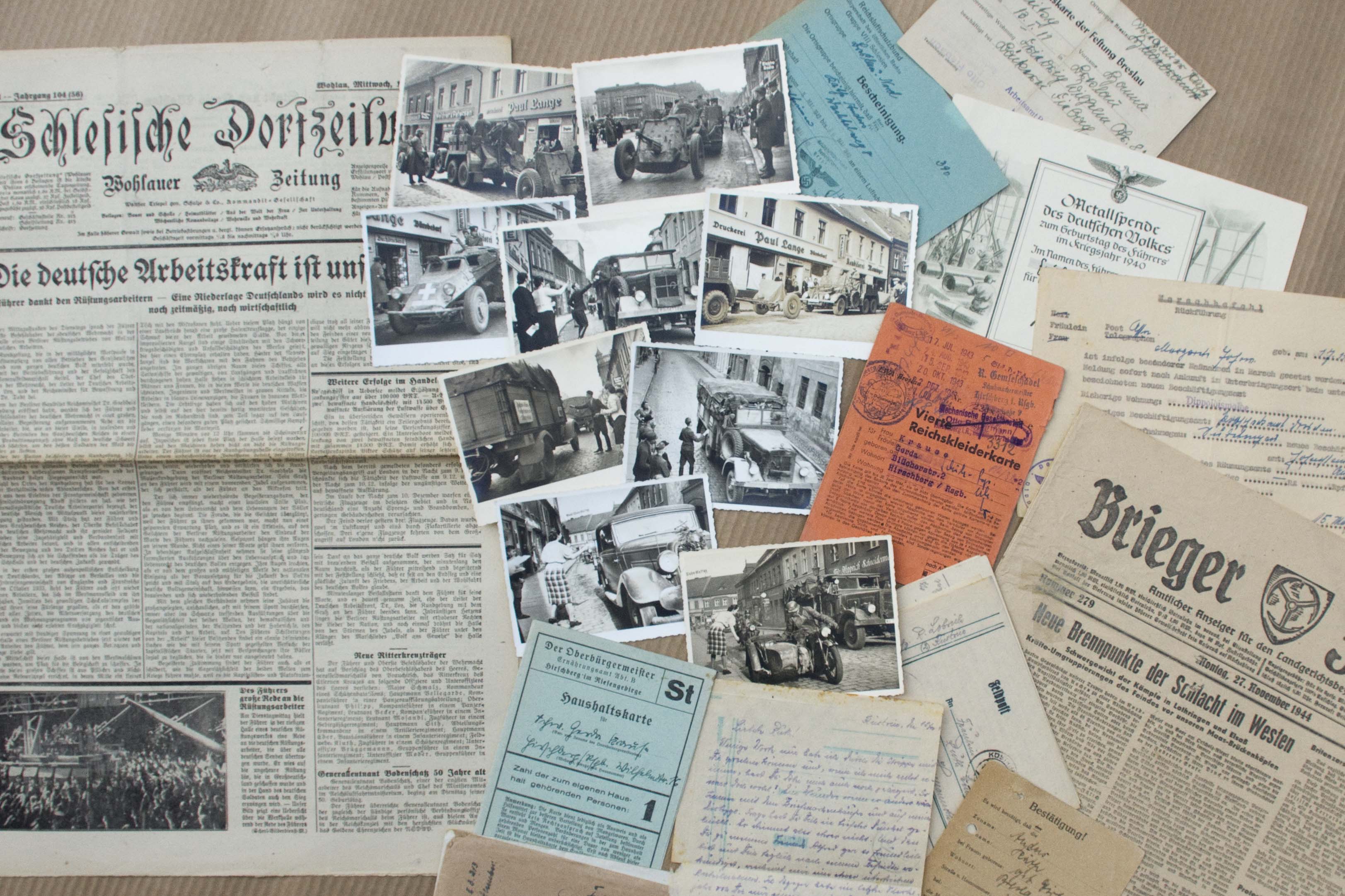 Napaścią na Polskę 1 września 1939 roku rozpoczęła się przed 80. laty II wojna światowa. Narodowosocjalistyczna, ludobójcza wojna była bezprzykładną tragedią i pochłonęła w ciągu 6 lat ponad 60 milionów istnień ludzkich. Ci, którzy przeżyli, odnieśli rany na ciele i duszy, doświadczyli przemocy, cierpieli głód lub zostali pozbawieni ojczyzny. Mimo to wielu dzielnie starało się prowadzić swego rodzaju zwyczajne życie, były małe chwile szczęścia, rodziły się dzieci i obchodzono święta – obok koszmaru wielu doznało też odruchów człowieczeństwa.
Ludzi, którzy przeżyli te czasy, którzy z pierwszej ręki mogą opowiadać o przeżyciach z czasów wojny, które do dzisiaj odcisnęły swoje piętno na życiu każdego z nich i ich rodzin – tych ludzi jest coraz mniej. To, co pozostaje, to obok książek historycznych osobiste zapiski, przedmioty codziennego użytku i pamiątki z tamtych czasów. Ważne, aby zachować je także dla następnych pokoleń. O ile nie dzieje się to wewnątrz rodzin, wówczas zadanie takie przypada m.in. muzeom, które oprócz skierowanej na zewnętrznych odbiorców działalności wystawowej i edukacyjnej zajmują się zbieraniem, zachowaniem i badaniem. Zbiory są sercem muzeum, lecz dopiero ich wyczerpujące wykorzystanie, intensywna polemika z każdym pojedynczym obiektem i przyporządkowanie go historycznemu oraz ważnemu dla kolekcji kontekstowi nadaje eksponatom pewną wartość, wydobywa z nich historie i opowieści oraz sprawia, że zwykły przedmiot staje się interesującym obiektem muzealnym.
W następnych tygodniach i miesiącach chcielibyśmy zająć się niemymi świadkami z kolekcji muzealnych i magazynów, przeszukać i pobudzić do życia dokumenty i zbiory z czasów II wojny światowej. Chcemy przy tym nawiązać do wydarzeń historycznych, lecz przede wszystkim zbadać indywidualne historie życia zaklęte w eksponatach. W tym blogu będziemy prezentować nasze rezultaty. I tak zbiory zyskają podwójnie na wartości, ponieważ wewnątrz zostaną intensywniej spenetrowane, a na zewnątrz staną się bardziej widoczne.
Przede wszystkim mamy jednak nadzieję, że te przykładowe historie podtrzymają pamięć, pobudzą do refleksji i przyczynią się do tego, aby zająć się tym rozdziałem najnowszej historii, zgłębić własne biografie rodzinne, dostrzec inne perspektywy i nawiązać dialog.