22.09.2019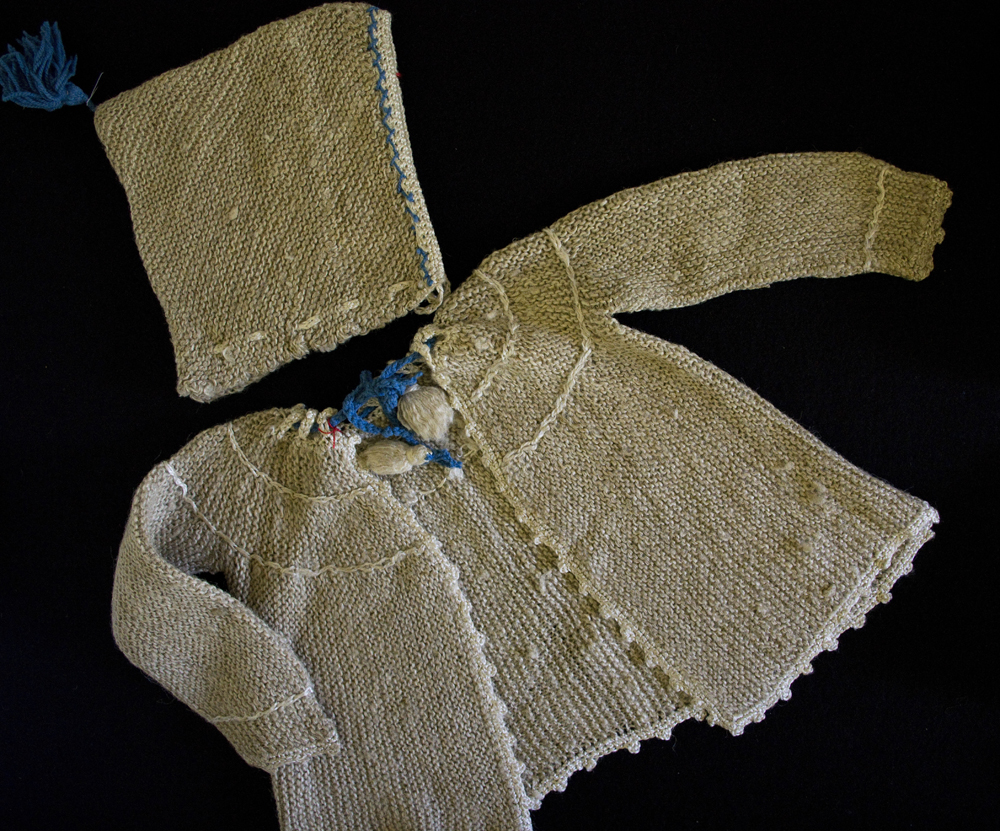 Ciepłe wdzianko i czapeczka dla dziecka – w czasie wojny niełatwo było to dostać. Oprócz pieniędzy trzeba było oddać za nie 8 talonów na odzież, o ile oczywiście w sklepie w ogóle dało się coś znaleźć w odpowiednim rozmiarze.
Od początku wojny racjonowano nie tylko artykuły żywnościowe, ale i inne przedmioty codziennego użytku, jak mydło i proszek do prania oraz buty i tekstylia. W listopadzie 1939 roku administracja gospodarcza wprowadziła talony odzieżowe na zakup ubrań. Składały się one z określonej liczby ponumerowanych odcinków, które sprzedawca odcinał podczas zakupu odzieży. Na odwrocie każdego talonu znajdowała się szczegółowa lista z podaniem, ile odcinków przy sprzedaży ubrania winien odciąć sprzedawca, przy czym rozróżniano według rodzaju odzieży, jak i jakości oraz materiału, z którego była ona wykonana. W okresie wojny wydano łącznie pięć talonów na odzież z różną data ważności. Pierwszy talon obowiązywał od 29 listopada 1939 roku, następny od 5 września 1940, trzeci od 30 października 1941, czwarty od 4 stycznia 1943, a ostatni od 18 września 1944. Talony różniły się w zależności od wieku i płci. Te ostatnie dostały tylko dzieci i młodzież.
Dla niemowląt był specjalny talon składający się ze 155 odcinków. Dzięki niemu można było nie tylko nabyć całą wyprawkę, lecz musiał on też wystarczyć na wszystkie inne ubranka, pieluchy i śliniaczki potrzebne w pierwszym roku życia. O ile zakup jednej pieluchy wymagał oddania tylko jednej kartki, to za zwykłe majtki dziecięce trzeba było oddać 5 do 8 odcinków, a za śpiworek czy płaszczyk już 14 do 15. Przy czym talony uprawniały tylko do zakupów, dodatkowo trzeba było oczywiście za nie zapłacić.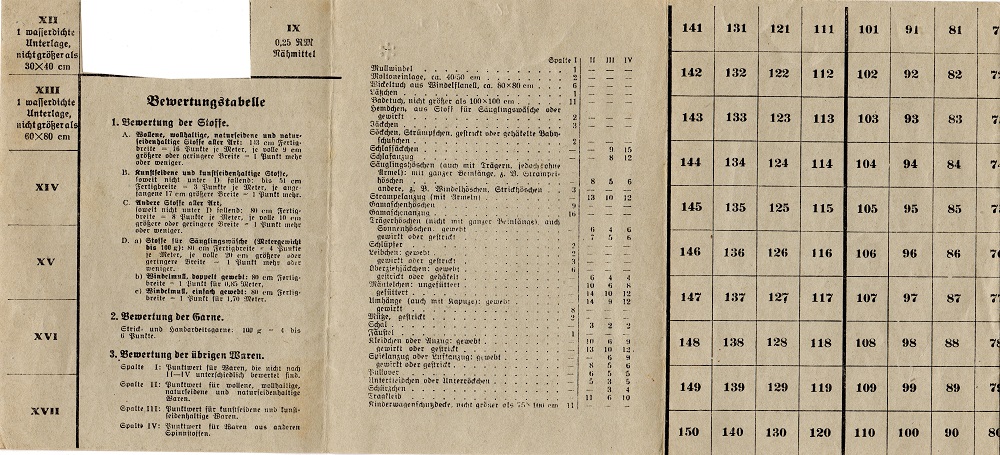 Administracje gospodarcze były świadome tego, że ilości zostały policzone bardzo skromnie, stąd też na talonach drukowano dodatkowe rady zachęcające do oszczędzania. I tak zalecano, aby przed zakupem dobrze się zastanowić, jakie nowe nabytki są nieodzowne lub czy ze względu na szybkie rośnięcie w pierwszym roku życia nie powinno się kupić ubrań o kilka numerów większych.
Jednak pod koniec wojny wszystkie te rady stały się nieaktualne, bowiem w międzyczasie niedobory były tak duże, że głównym problemem stał się nie brak talonów, lecz niedostatek towarów. Stąd też trzeba było – nie tylko w przypadku ubranek dla niemowląt – improwizować. Przykładem umiejętności improwizowania matek w czasie wojny jest dziecięca kurteczka z odpowiednią czapeczką, która na początku 1945 roku była wydziergana z worka po cukrze i podszyta kawałkiem płótna.