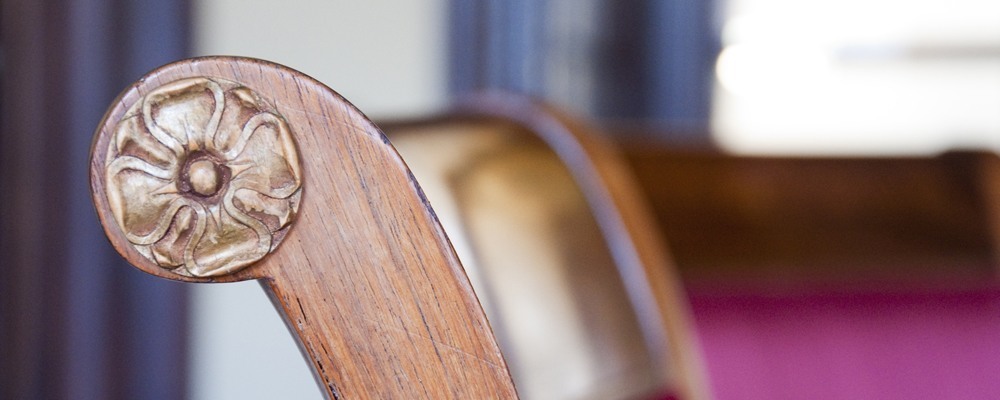 BUSINESS EVENTS
Either for a seminar or a business event – our meeting rooms provide the special setting appropriate to the event. Every room is spacious with the right ambience, and we offer individual arrangements or conference packages.
Attentive all-round culinary and technical care is standard. Our culinary offer ranges from lunch snacks over coffee breaks to catering for complete dinner menus. Our technical equipment includes a microphone system, electronic screens, flipcharts, pin wall and beamer, and we are delighted to meet special demands for your meeting.
SUCCESSFUL EXTERNAL MEETINGS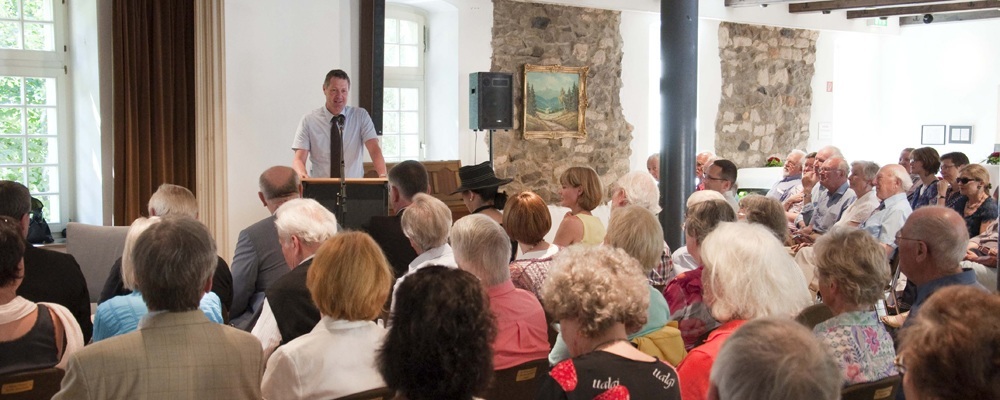 We have four rooms, which are appropriate for events, meetings and training purposes: the "Eichendorff" room (218,4 m²), the "Irmler" room (130 m²), the "Wohlau" room (100 m²) and the "Breslau" room (45,5 m²) – all named after Silesian figures and cities.
The modern equipment of the meeting rooms ensures your event will run smoothly and successfully. In good weather your guests can have their coffee break in the courtyard under the lime and chestnut trees, or on the sun terrace with a view over the gardens.
We are at your service – personally and cordially. From the initial enquiry down to the final detail, we offer dedicated service. Preferences and special demands are accommodated whenever possible.
YOUR CHOICE
Dear conference participant, organizer or speaker, here are three examples of our meeting packages. And we are pleased to tailor a package to suit your demands.
For an overview of the meeting packages, download PDF document
For information and booking please call +49(0)2244 8860 or info@hausschlesien.de
Eichendorff room
Spacious representative room with adjoining sun terrace, and direct access to the generous park.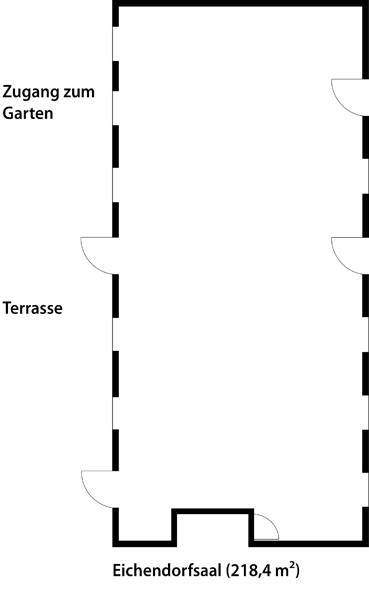 Length: 21,20 m
Width: 10,40 m
Height: 3,20 m
Features / Functions
Banquet: to 130 Persons
Meetings: to 180 Persons
Concerts: to 200 Persons
Equipment
Wi-Fi: yes
Beamer: yes
Screen: electric
Terrace: direct access
Riesengebirge Room
Comfortable room with pleasantly old-fashioned furnishings. The hall is threefold divisible, so that each room still has access to the courtyard.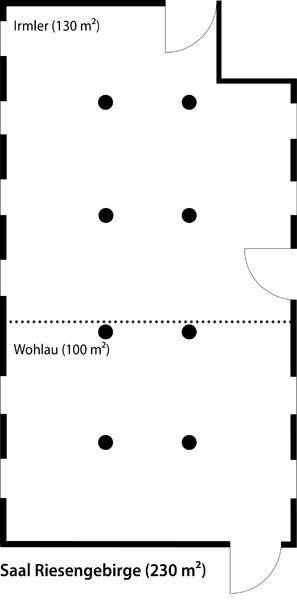 Length: 24,40 m
Width: 10,0 m
Height: 2,90 m
Features / Functions
Banquets: up to 130 Persons
Meetings: up to 180 Persons
Concerts: up to 200 Persons
Equipment
Wi-Fi: yes
Beamer: yes
Screen: manual
Terrace: —
The room can be split up into separate rooms
Irmler (130 m²) for 50-60 Persons
Wohlau (100 m²) for 30-45 Persons
COMPANY EVENTS
Irrespective of the nature of your meeting, our team caters for every event from small meetings to company events for up to 200 people. Our friendly and confidential service right from the start will convince you.