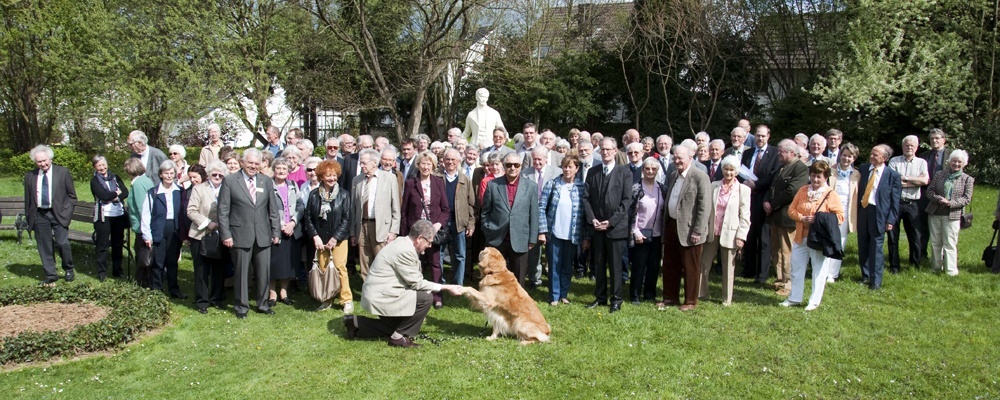 ABOUT US
HAUS SCHLESIEN came into existence as the place in Germany, where the attachment to the homeland and the need for a remembrance site for the displaced Silesian people found real manifestation; founded in times of dispute over the Treaties with the Eastern countries in 1973. In 1978 the "Association HAUS SCHLESIEN e.V." established the Centre for the Preservation and Protection of the Silesian Cultural Heritage, which had seemed to be lost forever in the aftermath of the Second World War and post-War developments, with the reconstruction of the historic Fronhof building situated in the Siebengebirge, a chain of hills close to the Rhine river near Bonn.
40 Years later and following fundamentally changed relations within the European neighbourhood, HAUS SCHLESIEN is today an authentic memorial site and a centre for information and education. Sponsored by the German government, the Documentation and Information Centre explains through events and exhibitions this European cultural landscape influenced by German culture and draws attention to the changing history of Silesia and its Silesian people with their different languages and nationalities.
HAUS SCHLESIEN with its event rooms, guest rooms and catering is open to all interested parties and is the ideal location for individuals or groups, for short stays, expert meetings over several days, or for family celebrations.
HAUS SCHLESIEN is part of a current network of cultural and educational institutions in Germany and Silesia and has made extraordinary contributions towards improving and strengthening relations between Germany and Poland since 1996. Supported by the Federal Home Office, HAUS SCHLESIEN organizes annually up to ten one-week seminars for Polish student groups from Silesian universities and academic institutes on European topics of interest to both neighbours.