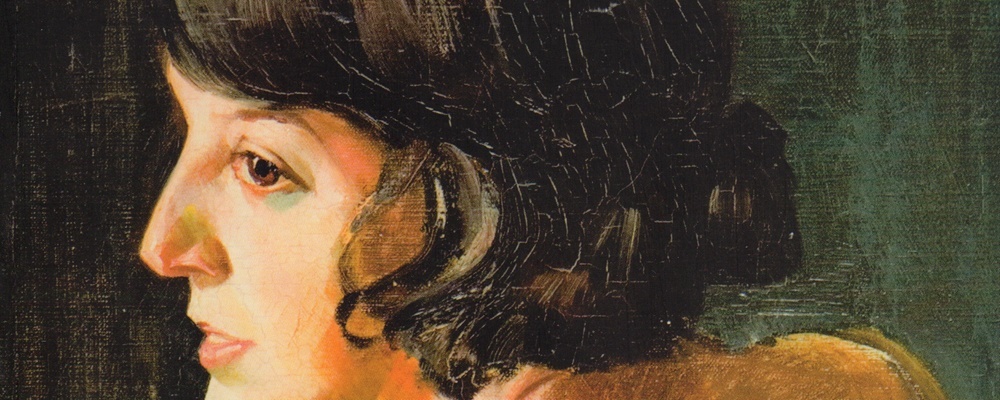 BEAUTIFUL AND INTERESTING OBJECTS
In our gift shop, you will find a large variety of Bunzlauer Ceramics from the Peltner pottery and jewellery made from the Silesian semi-precious gemstones chrysoprase and nephrite from the Dalheim gemstone cutting company. Moreover, we offer selected literature on Silesian art, culture and history as well as our exhibition catalogues. Antiquarian books are also available in the museum cash desk.
In our library, you may find more antiquarian books and selected graphics. The selection includes colour etchings made with the original plates by the graphic artist Friedrich Iwan (1889-1967), who was born in the city of Landeshut. The Giant Mountains were his favoured motif.
We would be pleased to send you our exhibition catalogues and other publications on request.
TYPISCH SCHLESISCH!?
Regionalbewusstsein und schlesische Identität, HAUS SCHLESIEN, 2017, 116 S.
5,00 €
ZU HAUSE UND DOCH FREMD
Vom Umgang mit Entwurzelung und Heimatverlust am Beispiel Schlesien, HAUS SCHLESIEN, 2016, 112 S.
5,00 €
BRESLAU PERSÖNLICH
Biografische Blicke auf die Europäische Kulturhauptstadt 2016, HAUS SCHLESIEN, 2016, 108 S.
5,00 €
DER WEG INS UNGEWISSE
Vertreibung aus und nach Schlesien 1945-197, HAUS SCHLESIEN/Muzeum Archeologiczno-Historiyczne w Głogowie, 2015, 90 S.
5,00 €
RAFFINIERTE VIELFALT
Gläser von Fritz Heckert aus Petersdorf/ Schlesien. HAUS SCHLESIEN, 2012, 100 S.
12,50 €
,,… DIE MUTTER ALLER ANDERN SCHLESISCHEN LAND-CHARTEN" 
Martin Helwigs Schlesienkarte 1561, HAUS SCHLESIEN, 2011, 138 S.
15,- €
KLOSTERDÄMMERUNG
Vom Umbruch zum Aufbruch. 1810-2010. 200 Jahre Säkularisation in Schlesien am Beispiel der Zisterzienser. HAUS SCHLESIEN, 2011, 175 S.
15,00 €
ARTUR WASNER 1887-1939 
Breslauer Impressionist, Städtisches Museum Breslau, 2007, 80 S.
10,- €
WECHSELNDE IDENTITÄTEN
Das nördliche Niederschlesien und die angrenzenden Lausitzen im historischen Kartenbild, HAUS SCHLESIEN, 2004, 55 S.
4,-€
SCHLESISCHES SILBER
Julius Lemor. Silberwarenfabrik 1818 – 1945, Städtisches Museum Breslau, 2004, 154 S.
Broschur 20,- €, gebunden 30,- €
THEODOR UND MARKUS VON GOSEN
Ausstellungskatalog, HAUS SCHLESIEN, Meckenheim 1998, 88 S.
8,- €
ZU HAUSE UND DOCH FREMD
Vom Umgang mit Entwurzelung und Heimatverlus am Beispiel Schlesien, HAUS SCHLESIEN, Tagungsband, 2017, 148 S.
5,00 €
DER WEG INS UNGEWISSE
Vertreibung aus und nach Schlesien, HAUS SCHLESIEN, Tagungsband, 2015, 144 S.
5,00 €
MONDSICHEL UND SONNE
Band I: Die Gold- und Silberschmiedebranche in Schlesien mit ihren Betrieben in den Provinzstädten 1888-1945, Lemor, Rainer/ Sachs, Rainer (Hg.), Kassel 2011
Band II: Die Juweliere, Gold- und Silberschmiede in Breslau 1888-1945, Lemor, Rainer/ Sachs, Rainer (Hg.), Kassel 2011
je Band 20,- €, beide Bände 30,- €
DIE ODER
Der unbekannte Strom, ein Fotobuch von Willy Sinn, HAUS SCHLESIEN, 2009, 90 S.
19,80 €
DIE ODER – DOKUMENTE DER JAHRHUNDERTE
Digitale Quellen zur schlesischen Kulturgeschichte, Volltextedition nach historischen Vorlagen im PDF-Format, HAUS SCHLESIEN, 2006, CD
9,90 €
KLOSTER LEUBUS 
Reihe "Schlesische Denkmäler", Heft 1, HAUS SCHLESIEN, Königswinter 2004
2,50 €
DIE SCHLESISCHEN GÜTERADREßBÜCHER 1870 BIS 1937
(15 Ausgaben mit 13.000 Seiten) und Leuchs Adreßbuch "Kaufleute, Fabrikanten, Gewerbetreibende und Gutsbesitzer von Schlesien, Nürnberg 1912 (2000 S.), DVD, bearbeitet von HAUS SCHLESIEN, 2004
30,- €