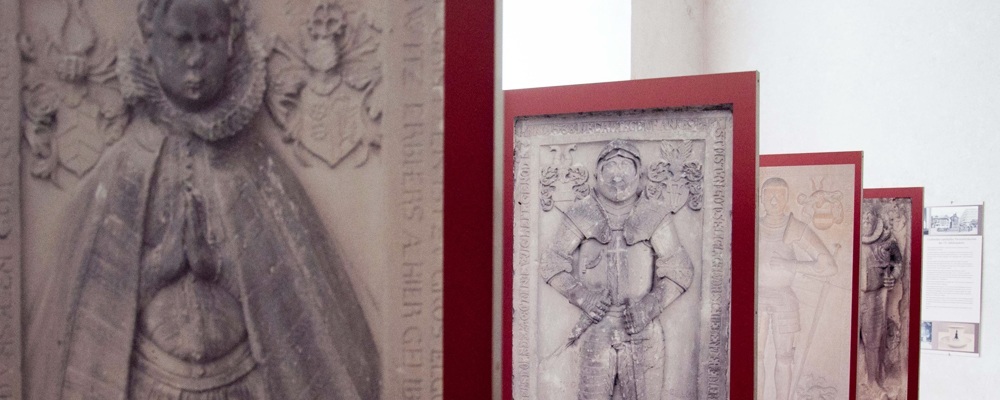 HISTORY OF THE MONASTERY OF LEUBUS
The monastery Leubus is the oldest Cistercian Abbey in Silesia. The first monks arrived from the middle German Abbey of Pforta near Naumburg in the year 1163. The Deed of Foundation presented by the Piast Prince Boleslaus I. was issued in 1175. The Abbey provided a major impetus to the development of the region. Affiliated monasteries were founded in Mogiła near Krakow (1218), Heinrichau (1227, which also took over Gruessau in 1292) and Kamenz (1247). The monastery and its manors were devastated during the Hussite Wars 1432 and during the Thirty Years' War two hundred years later. The energetic abbot Arnold Freiberger initiated a significant revival. The existing baroque building was under construction from 1681 to 1720 and with its 223 x 118 meter dimensions, it is one of the largest in Europe.
The Sovereign Hall is located in the Prelature projecting from the north side. It is the most splendid ballroom in Silesia. The rich interior decoration is a homage to the Habsburg Dynasty ruling Silesia at that time. Opposite to the abbot wing, the four-wing convention building rises up encompassing the library hall and the refectory rises up. The architecture of the gothic monastery church has been largely preserved, but its rich baroque interior decoration was destroyed during World War II. The Abbey was closed in 1810. Later on a state stud farm and a psychiatric hospital were housed here.
The monastery area is under the trusteeship of the Leubus Foundation in Breslau, contributing to the preservation of the monastery. Today some parts of the restored building are again open to visitors.