Silesia is rich in highlights of culture and landscape. Cities like Breslau (Wrocław), Neisse or Hirschberg are fascinating for their history, historic buildings and vibrant modern life. Places of pilgrimage, castles, manors and fortress ruins invite every traveller to pay a visit. With a changing offer of different itineraries, HAUS SCHLESIEN intends to pay tribute to the countless attractions in Silesia.
2017
Stätten der Reformation in Niederschlesien

Eine Reise zu 500 Jahren evangelischem Leben in Schlesien
Im Gedenkjahr der Reformation soll auch der Blick weiter nach Osten gehen. Martin Luther war nie in Schlesien. Aber die Schlesier waren bei ihm – und Philipp Melanchthon. So war beider Einfluss auf kirchliche Belange im Oderland sehr groß, so etwa durch intensiven Briefverkehr, der sich den Studien und direkten Kontakten in Wittenberg anschloss. Nach dem Tod der Reformatoren gerieten die Gemeinden in Schlesien durch die politische Macht Habsburgs in erbitterte, mithin kriegerische Auseinandersetzungen und Verfolgung. Baudenkmäler und andere Zeugnisse sind Ziele der Reise in das unermesslich große Erbe evangelischer Vergangenheit in Schlesien. Auch stehen Begegnungen mit heutigen Mitgliedern der Evangelisch-Augsburgischen Kirche in Polen auf dem Programm.
Die Reise "Stätten der Reformation in Niederschlesien" ist eine Kooperation von HAUS SCHLESIEN und SenfkornReisen. Die Reiseleitung übernimmt der versierte Schlesienkenner Thomas Maruck. Nähere Informationen und Anmeldungen erhalten Sie bei SenfkornReisen.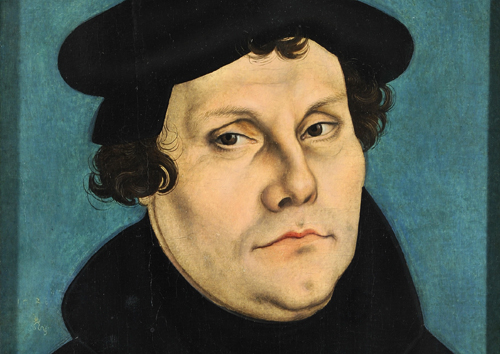 (Änderungen vorbehalten)
Sonntag, 3. September 2017
Individuelle Anreise ins HAUS SCHLESIEN, Führung durch die Ausstellung "KIRCHFAHRER, BUSCHPREDIGER, BETENDE KINDER. 500 Jahre evangelisches Leben in Schlesien" und Buchvorstellung "Der Luthereffekt im östlichen Europa. Geschichte, Kultur, Erinnerung".
Montag, 4. September 2017
Auf den Spuren des Reformators beginnnen wir unsere Fahrt mit einem Besuch der Wartburg. Im Anschluss geht es nach Erfurt, in die Universitätsstadt Luthers, wo wir übernachten.
Dienstag, 5. September 2017
Stadtführung und Besuch des Erfurter Augustinerklosters mit Führung und Ausstellung BIBEL-KLOSTER-LUTHER. Danach geht es weiter nach Bautzen, wo wir die Simultankirche besuchen. Abends Ankunft in unserem Hotel in Liegnitz, wo wir bis Sonntag bleiben.
Mittwoch, 6. September 2017
An diesem Tag besichtigen wir zwei kunsthistorische Perlen, die der einzigartigen konfessionspolitischen Situation in Schlesien geschuldet sind: die Friedenskirchen in Jauer und in Schweidnitz.  Der Besuch in Kreisau lädt zur Auseinandersetzung mit christlicher Ethik im Zusammenhang mit totalitären Strukturen ein.
Donnerstag, 7. September 2017
Heute führt uns unser Weg in Schlesiens älteste Stadt Goldberg mit seinem historischen Gymnasium, wir fahren durch das malerische Bober-Tal mit der Lehnhausburg bei Lähn und nach Hirschberg, wo wir die Gnadenkirche besuchen.
Freitag, 8. September 2017
Der Tag beginnnt mit einer Stadtführung durch Liegnitz. Anschließend fahren wir zum Zisterzienserkloster Leubus und nach einer Führung durch das Kloster weiter nach Trebnitz, berühmt durch das Wirken der Heiligen Hedwig von Schlesien.
Samstag, 9. September 2017
Den Samstag verbringen wir in Breslau, der  Hauptstadt Niederschlesiens. Nach einer Stadtführung treffen wir Pfarrer Fober von der Christophori-Gemeinde und feiern mit ihm einen Gottesdienst in der Christophori-Kirche. Ein gemeinsames Essen mit Vertretern der deutschen Minderheit schließt den Tag in Breslau ab.
Sonntag, 10. September 2017
Heute geht es zurück nach Königswinter, wo wir gegen 18 Uhr eintreffen werden. Im HAUS SCHLESIEN besteht noch einmal die Möglichkeit zu einer individuellen Übernachtung.
PREISE
Preis pro Person im Doppelzimmer: 990,- EUR
Mitglieder des Vereins HAUS SCHLESIEN: 890,- EUR
Einzelzimmerzuschlag: 140,- EUR
LEISTUNGEN
1 ÜN im HAUS SCHLESIEN, 1 ÜN in Erfurt,
5 ÜN in Liegnitz im Hotel Qubus, Frühstück
und Abendessen, Bustransfer, deutschsprachige
Reiseleitung, alle Stadtführungen und
Eintritte, Rundum-Betreuung durch SenfkornReisen